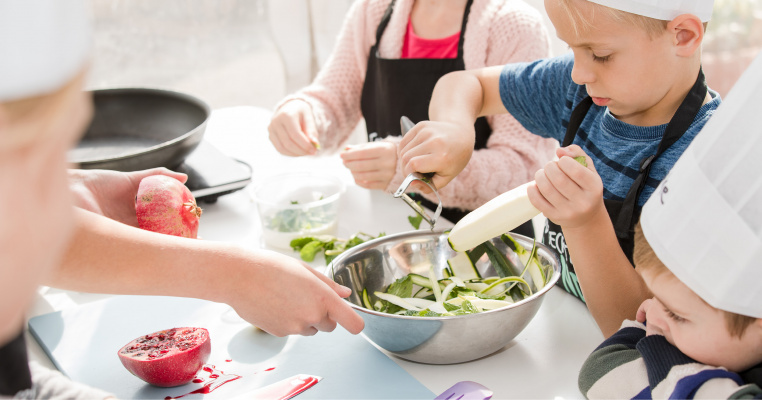 When it's completed, the elegant Norwood Green development will bring 400 new residents to the site of the old Caroma Factory on Magill Road. But because construction is taking place in several phases, the old dispatch warehouse will remain empty for the foreseeable future and it's currently being put to excellent use hosting a range of events.
On Sunday May 16 it will be filled with local producers hosting a day of food-related fun for Food Secrets At The Green. And Project Sales Manager Sam McCarthy couldn't be more thrilled. "Part of the reason we have events here is to build a Norwood Green community. There are so many hidden gems in the back streets around here and once this is finished, it will be a driver for further growth."
Those hidden gems include a range of high quality food and beverage producers who will showcase some of the suburb's best-kept culinary secrets. Many of the highlights from the Food Secrets of Glynde and Stepney bus tours will be brought together in one place so visitors can sample a diverse range of flavours at the bustling market while enjoying live music from local musicians.
"In recent years, the City of Norwood Payneham & St Peters has earned a well-deserved reputation for producing and creating exceptional food and beverages," Mayor Bria said.
"Food Secrets at the Green continues to draw on this – with wine tasting, cooking classes, authentic produce, fresh ingredients and pantry staples sourced from within Adelaide's eastern suburbs.
"If you haven't experienced Food Secrets at the Green before then I urge you to come along and discover the exciting food scene in our City."
Stock up on fresh ingredients and pantry staples from across the Norwood, Payneham & St Peters Council area, then book into one of the many events being hosted by local experts across the day. Scoffed Cooking School are running three classes showing kids how to prepare a simple meal that's both healthy and delicious (and which they get to eat afterwards). And for adults, there are several gin and wine tastings hosted by producers located in the streets around Norwood Green, each offering a chance to learn about how the beverages are produced and the best way to enjoy them. Free entry, but you but you must book your place here – for the cooking classes and wine tastings - get in quickly before they all fill up.