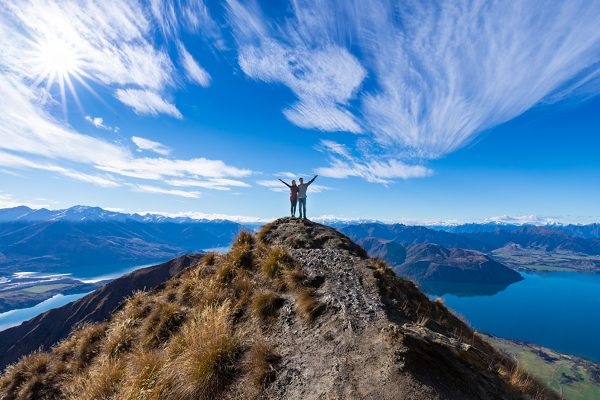 With New Zealand now open to tourists, half price airfares across the country and a range of once in a lifetime experiences waiting to be booked, there's never been a better time to travel. And the Book a Holiday – Win a Holiday promotion is giving you an extra reason to visit one of the four friendly travel agencies on The Parade.
Simply spend $200 at any of the participating travel agencies before Monday 7 June and you'll be in the running to win a $1,000 travel voucher. Every week for the next four weeks, each agency has a $1,000 voucher to give away to one lucky customer, so now's the perfect time to make your travel dreams come true.
Helloworld (3/198-200 The Parade Norwood)
As a family owned and operated business, the team at Helloworld Norwood prides itself on providing personalised and professional service. And with convenient options like after hours appointments, it's no wonder they were awarded 2020's Most Supportive Travel Agent in South Australia.
Hot Deal: See Australia's most famous landmark from every angle on the Iconic Uluru Experience that includes four night's accommodation, admission to the spectacular Field of Light installation, a sunrise experience and Sounds Of Silence dinner in the dunes from $1,139 per person twin share.
Phil Hoffmann Travel (151 The Parade Norwood)
The second Phil Hoffman Travel office to open in South Australia, PHT Norwood has just moved into a brand new space right in the heart of The Parade. From their new location, the hard working team is still offering the same expertise in rail travel, cruising (including close to home), self-drive, adventure and luxury travel … if you can think of it, they can make it happen.
Hot Deal: The six day Perth & Rottnest Discovery Rail & Stay package includes an all-inclusive journey to Perth on the iconic Indian Pacific train, three nights in Perth and a visit to fabulous Rottnest Island from $2,115 pp twin share.
Top Deck Travel (260 The Parade Norwood – Entry via rear of building)
Top Deck Travel is a boutique agency that's been located on the Parade for more than 30 years. An accredited Australia and New Zealand travel specialist, the family-owned and operated business specialises in providing personalised service and catering to every taste and budget.
Hot Deal: With travel to New Zealand once again open, new deals are being released every week – pop into the store to learn about the latest ski adventures self-drive and guided tours.
Travel Associates Shop 9/10 161 The Parade Norwood – Norwood Place
For more than 20 years, Travel Associates has been introducing travellers to unique and interesting travel experiences with a touch of luxury. Drawing on decades of industry experience and a genuine passion for travel, instore advisers craft personally tailored itineraries to fit your unique travel style and preferences.
Hot Deal: If haven't booked one of the 800,000 half price flights offered by the federal government, let Travel Associates do it for you, and turn it into an unforgettable luxury holiday with booking flexibility, money-can't-buy VIP inclusions and the services of Australia's very best travel advisors.
More information on the Book a Holiday - Win a Holiday page here