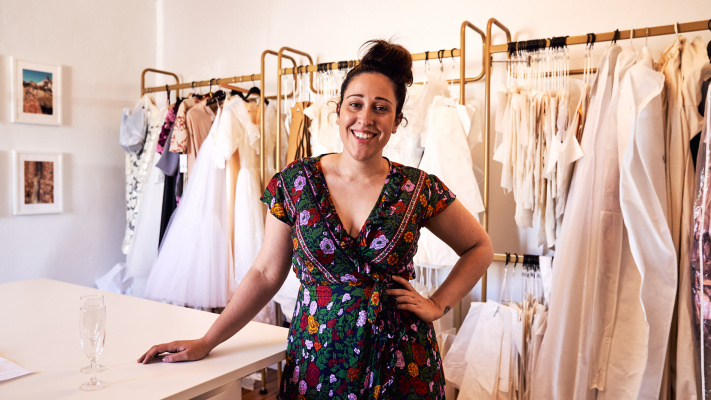 As the weather cools down and trees shed their coats, it's time for you to do the opposite and rug up against the cold. But staying warm and looking great can still go hand in hand. We asked three experts on The Parade for their recommendations on how to combat the cold in style.
Keep it Casual
After a year when many of us spent a few days (or weeks) working from home in our pyjamas, Aqua Boutique's Jodie Eyers says 2021 is all about keeping it casual and comfortable, even when you're going out. She suggests a look that's street smart and edgy by combining fitted sweats in vibrant colours from Hammill & Co and Ruby Yaya with distressed denim jeans and stretchy denim joggers from Italian Star, designers of the world's most comfortable jeans.
Employ Strategic Layering
Layering allows you to move between warm and cold environments easily, and means you can achieve a new look without completely overhauling your wardrobe. "Playing with different lengths and textures means you can create a really interesting look," says Hanger Lane owner Bettina Melick, who recommends starting with undergarments and warm base layers, then adding shorter lengths over long ones. And if you're looking for a new piece to complete your outfit, she carries a beautiful collection of knitwear, long line tunics and coats.
Keep Something Up Your Sleeve
In the formal wear space, couture+love+madness designer Cristina Tridente says she's seeing many different versions of the blouson sleeve. Echoing the Regency fashions seen in Bridgerton, the billowy sleeves "might not necessarily keep you that warm if they are a sheer tulle or lace sleeve, but they provide an extra bit of coverage." As well as adding a touch of elegance, they suit almost anybody "and can be finished off with an elasticated cuff or, for extra drama, a wide cuff with pearl buttons."