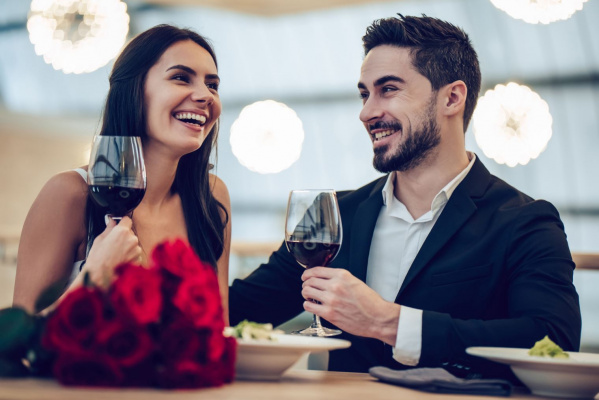 Ahhh Valentine's day – the day of lurve, the day roses triple in price and the day to buy your beloved a present or enjoy a nice dinner together. All in the name of love! For those hopeless romantics who want to woo your Valentine, read on for five ways to do Valentine's Day, The Norwood Parade way.
Beautify yourself at Beauty Secrets
It's no secret you'll feel a million bucks with a range of beauty services at Beauty Secrets Norwood. Whether it's treatments in face, body, hand and foot care, waxing, electrolysis, make up application, microhydrabrasion or tanning and tinting, this beauty hub has everything to make you look and feel special this 'V Day'. Or better yet, buy a voucher for your loved one to be pampered, post Valentine's Day. It'll be the gift that keeps on giving!
Buy your partner a present
Flowers and jewellery are synonymous with Valentine's Day, so you can never go wrong with either of these romantic gestures. For the lady in your life, treat her to a timeless piece of jewellery (think bracelet, ring or a pair of earrings) from James Thredgold Jewellers. Or for something less over the top, a bunch of blooms from The Flower Parade is sure to delight. Maybe hold the roses and opt for something more contemporary like a hanging succulent or a terrarium (their Botanica Mossariums are amazing!). For him? Sportswear from Sportspower (a new top will never disappoint), a 'must-read' tome from Dillons Bookshop or a computer accessory from Mac Norwood should do the Valentine's Day trick.
Dine at Martini's Ristorante
With a lick of paint, swish new décor and a sleek redone marbled bar, Martini's has recently undergone a fancy facelift. But thanks to owner Larry Piscioneri, the same authentic Italian dishes remain strong. The way to your partner's heart will be with Martini's mouth watering pastas (house-made gnocchi with gorgonzola, rocket pesto and pumpkin anyone?) Italian tapas and wood oven pizzas. Hello happy Valentine.
Drinks at The Bath Hotel
With dinner sorted, it's time for the next romantic gesture – cocktails at The Bath Hotel. Its upmarket feel makes it the perfect place to relax after a meal – with a cocktail in hand. There's a wide range of drinks available including daily specials, beer of the month specials or even happy hour. Keep your partner content with a tipple inside the sophisticated New York vibe or venture out to the popular beer garden. The choice is yours. Cheers!
Dessert at La Madeleine
Valentine's Day agenda – wine, dine and then… Dessert! Earn major brownie points by whisking them off to La Madeleine, the quaint French patisserie with a romantic vibe (fireplace included!). Wow your partner with allllll the sweet French fare like Crème Brûlée Cheesecake, French Vanilla & Fruit Parfait, Coconut Cream Cake and more. It's the perfect ending to a perfect evening out… Oui oui!