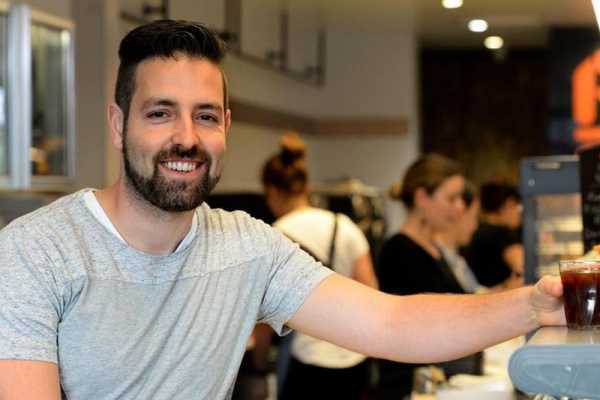 You could say Argo is a Norwood institution. Formally known as 'Argo Delicatessen and Fruit Palace', the popular café has been around for 55 years. The current Argo in café format was established in 2010 and continues to transform, surprise and delight, thanks to owner Daniel Milky at the helm.
We chat to Mr Milky, who shares with us his story, and in light of spring, his favourite spring recipe.
How did Argo come about?
A phone call! I was working as an auditor for PwC and received a call from an agent asking if we were interested in the old Argo Deli site (my uncle Danny previously owned the business in the late 90's early 00's), I immediately started negotiating on the phone with the agent and called 2 of my 6 sisters. The short story is we signed a contract that day and then told our parents when we got home. At the time Argo was empty, it had been gutted and was waiting for a new life.
What is Argo famous for?
The HUGE menu, we do everything from your classic smoothie bowls to burgers and buddha bowls. Our new Keto options are a hit and of course Lucky our residing Yellow-Crowned Amazonia Parrot. Argo does things that you won't find anywhere else. For example, we have a range of nootropics to add to your favourite drinks and we recently listed nutritional information panels for all food items on our menu.
Who do you mainly cater to?
Everyone, if you haven't come to Argo before you should prepare yourself. Vegans, Vegetarians, Keto, FODMAP, Coeliac, Lactose/Dairy Intolerances, Nut Allergies, you got it we will deal with it.
And you have a pooch menu? Tell us about that.
Yes, we developed a pooch menu for your best friend! Argo is for everyone and we didn't want to leave your canine out, so we developed a menu which is nourishing and an alternative to some of the store-bought foods.
What is the best thing about The Parade?
The people, I live just off The Parade behind the shop. Everything is so conveniently placed, you don't have to go far and the best part is bumping into people and having a chat.
You can find Daniel's favourite spring recipe, Blueberry Chia Parfait, complete with nutritional information, here. Yum!