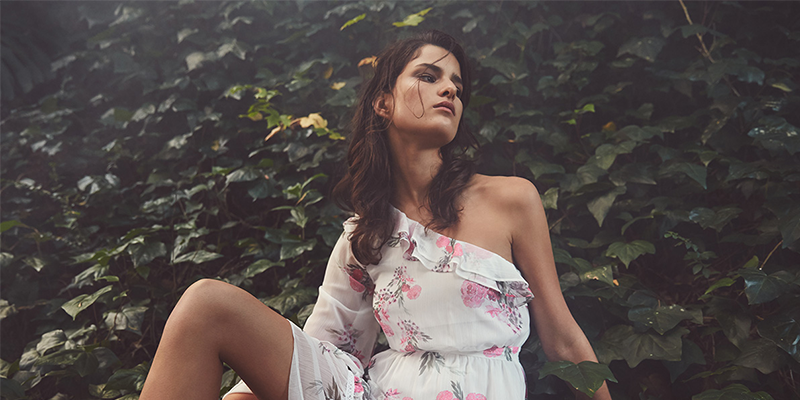 The excitement of walking into an aesthetically-pleasing clothing shop, where on-trend clothes line rack after rack. The exhilarating feel of luxe fabrics and the smugness of grabbing that perfect find. The excitement of nabbing a bargain coupled with the sound of the cash register…
Ahhh, clothes shopping. It's a necessity and it's tres-important – especially as the onslaught of excuses to frock up (cue: spring racing, festive events, birthdays/parties/anything) creep up on the calendar.
Luckily, The Parade has no shortage of clothing boutiques peddling the best 'festive finds'. But there is one shop in particular that has stood the test of time: Sooki Boutique, aka the fashion mecca that's been clothing stylish women since 1998. And we can thank owner Zahra Moffa for that.
"I found there was a gap in the market place for a positive shopping experience and I wanted to create that, so Sooki was born. It was only natural as I come from a fashion background with family history in tailoring and fashion," says Zahra.
With Sooki's penchant for stocking a carefully curated collection of Australian based designers handpicked to inspire – think Alice McCall, Misha Collection, Maurie & Eve, Bec & Bridge, Nookie, Elle Zeitoune, Zulu & Zephyr, Spell Designs, Tigerlily as well as Samantha Wills for the love of fine jewels; plus fierce sales assistants who also serve as stylists and wardrobe consultants, it's easy to see why women blessed with good fashion sense always look to Sooki.
"Not going to lie – we pride ourselves on our amazing customer service, which is first and foremost. That's something you can't get online. As is holding something tangible and feeling the fabric on the big range of clothes we stock. I think that's why people keep coming back. They also love everything we stock like Spell Byron Bay – that's really popular. As it Talulah and Tigerlily," manager Emily Schoof says.
Designed to offer a unique and interactive shopping experience, the Sooki space also reflects a cool, minimalistic vibe.
"Aesthetically, it's very white. Everything is clean and crisp," Emily concludes.
Opening Hours
Monday – Wednesday & Friday 10am – 5:30pm
Thursday – 10am–7:30pm
Saturday – 10am – 5pm
Sunday – 1pm – 4pm
Instagram //