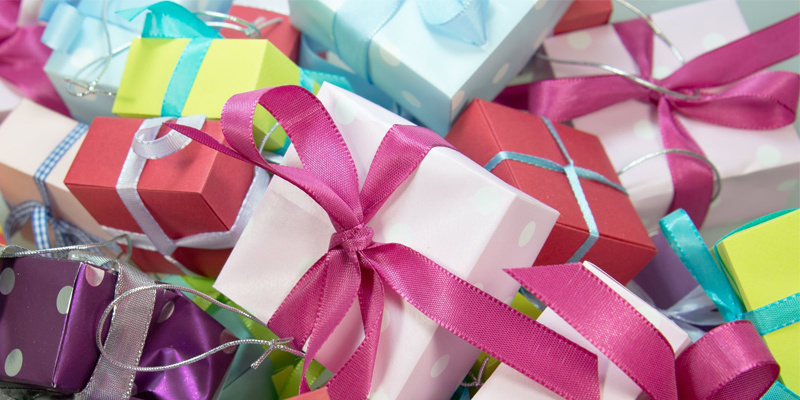 We all know at least one person who is impossible to shop for. Whether it's because they have very particular taste or have the latest of everything, these people are undoubtedly the hardest to cross off the Christmas shopping list.
Instead of second guessing, struggling to find a present or searching high and low only to resort to a gift voucher or money, read on for the round up of various Norwood Parade traders who stock a unique selection of items - suited for the person who has it all or the person who is picky…
A Trip to the Moon
A Trip To The Moon is your one-way ticket to quality homewares, quirky finds and unique European toys. Parade picks:
100 Reasons To Panic About #Modernlife Book ($19.95)
No one can ever have too many books. Especially a ridiculously funny book like 100 Reasons To Panic About Modern Life, which spouts a few reasons like 'you keep trying to get your cat video to go viral', 'a visit to your parents means you do tech support' and 'some of your closest #friends keep abusing #hashtags and it's driving you #crazy.'
Digital Travel Scale ($21.95)
We can safely bet the person who has everything wouldn't have the Digital Travel Scale. No doubt they travel a lot so this ergonomic and easy to use hand-held scale would come in handy. They'd never have to pay excess baggage again!
Cloud Weather Station ($31.95)
The perfect item for the home or office – a mini weather station that responds to atmospheric fluctuations to forecast the weather! If the liquid is clear, expect clear weather. Cloudy liquid? Cloudy weather. And so forth.
Minimax
Minimax brings to the table a bevy of superior product lines based on style, design, brand and uniqueness. Parade picks:
Arctic Water Bottle ($16.95)
There are water bottles. And then there's the Arctic Water bottle, which is tres-cool in design and holds up to 650mls of liquid.
Smart Phone Power Bank ($26.99)
Made for the tech lover who is always on the phone, this power bank will ensure the phone is always charged – wherever you are!
Chawan Candle Crane Flower ($54.95)
It wouldn't be Christmas without receiving at least one candle! Choose wisely, like the Chawan Candle Crane Flower, which smells like Bird of Paradise Nectar, Ripe Grapefruit, Geranium and Lavender. #crowdfave
Karma East
For an array of ethically sourced threads, vintage tribal bits and self-designed clothing, visit Karma East. Parade picks:
Om Wallet ($69)
Hand made leather goods are always a winner and Om Wallet is no exception. Each Om wallet is hand cut and hand stitched in fine detail. It features six card sections, a receipt area and large zippered coin purse.
Musical earrings ($18)
If your impossible-to-shop-for friend likes jewellery and music then these earrings in the shape of a music note is perfect.
Indigo Clothing Protector ($11.95)
These cute looking clothing protectors will freshen your clothes while repelling insects. Packaged in beautiful hand printed tree free paper, they are available in four fragrances – Rose, Lavender, Sandalwood and Lemongrass.
Art Images Gallery
Like the name suggests, Art Images Gallery stock contemporary art (paintings, sculpture, prints, glass, ceramic and jewellery) and quality picture framing. Parade picks:
Straws by Billy Crelin (from $26)
The environmentalist in your life will appreciate these enviro-friendly and sustainable straws. Prices range from $26 each to $58 for a stack.
Hannah Carlyle cuff ($75)
This beautiful bling for your wrist is handmade and hand pigmented by Adelaide artist Hannah Carlyle.
Llewelyn Ash Celebration Jugs ($149)
Unique jugs are the perfect addition to your crockery arsenal. Impress everyone with these contemporary and colourful creations, made from blown glass.
Sign up to discover the best The Parade has to offer.