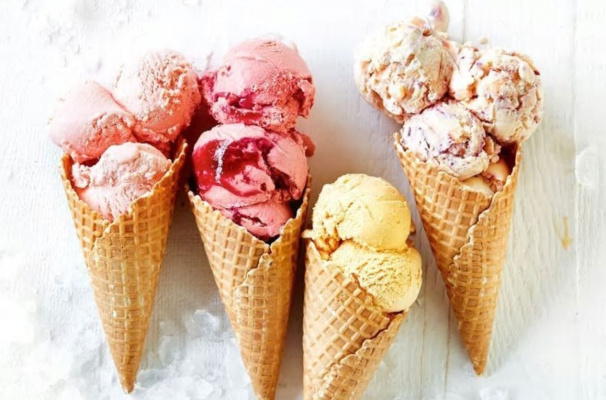 Here's the scoop – whether it's an exotic mash up of ice cream ala Cold Rock or a good ol' fashion lemon gelato from Cibo, ice cream just hits the spot during summer. We rounded up some of the best places on The Parade to satisfy your cold and creamy cravings.
COLD ROCK ICE CREAMERY
For a fun and interactive ice cream experience, you can count on Cold Rock.
Feel like vanilla ice cream sprinkled with Smarties? Or choc chip ice cream mixed with Crunchie? Whatever the combo, this DIY ice creamery lets you create exactly what you fancy. Just pick from over 30 flavours of ice cream or sorbet, choose some 'mix in's' (either chocolate or lollies) and Cold Rock will create the ice cream on their unique 'cold rock'. Rock on!
GELATISSIMO
After authentic Italian gelato? Save the trip to Italy and head to Gelatissimo instead. With over 45 classic and contemporary flavours to choose from (think lychee, blood orange and even Frose with Chandon), Gelatissimo's artisan gelato makers churn these freshly made frozen treats, made with all natural ingredients, in-store daily. Buonissimo.
BEN & JERRY'S
You can't buy happiness, but you can buy Ben & Jerry's and that's kind of the same thing. So next time you have a hankering for something sweet, head to Ben & Jerry's Hoyts Cinema Scoop Shop Norwood, and treat yourself to the sweetest flavours like choc chip cookie dough, mint chocolate, salted caramel, peanut butter and cookies and coconut almond fudge. Um, yum!
CIBO
Cibo might be known for its delicious coffee and their commitment to Italian patisserie goods, but they are also (thankfully) known for delicious Italian gelato. It's 100% dairy (and no vegetable fat), which makes this ice cream creamier, denser and richer. It's also 100% delicious. No wonder this gelateria churns out 6000 litres of gelato a week!