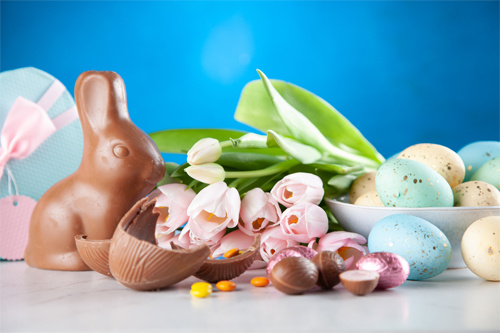 With Easter fast looming, Norwood Parade has the perfect Easter gifts for every bunny – er body - in your family.
Let's start with the kids.
While PJs and chocolates are the Easter gifts du jour for the small folk, there are also plenty of other cute options that will be sure to delight. And where better to start, than Scribbles Junction for their extensive range of new and pre-loved, designer children's clothing wear. Think Burberry, GAP, Guess, Sooki Baby, Seed, Catamini, Nolita Pocket, Next, Ralph Lauren and GANT – just some of the labels you can buy at a fraction of the price.
Or why not try Seed for cute little bunny apparel like jumpsuits, ears and pyjamas.
In addition to clothing, toys are another great gift option. Kids will be wrapped tinkering with toys that spark curiosity and inspire imagination, over the 4 day Easter break. For a wide range of unique and educational toys, take A Trip To The Moon. The place is a galaxy of puzzles, books, blocks, games, plush toys, stickers and more.
The Djeco Rabbits Primo Puzzle, the Heico Baby Lapin Lamp Green or the Meri Meri Paper Bunny Ears will have the kids hopping mad in excitement.
Another mecca for toys is the ever-popular store, Kid Stuff. There's musical toys, outdoor toys, wooden toys – basically any toy that exists is on the Kid Stuff shelf. The Pink Poppy Coin Purse - Into The Woods Bunny White or the Beatrix Potter Peter Rabbit Jack In The Box are eggcellent choices this Easter.
Let's not forget the adults.
For on trend pieces, Captivated Soul is your best bet. You'll find a mix of contemporary and classic fashion accessories including reading glasses, clutches, handbags, wallets, jewellery, scarves and kaftans.
The 3 Textured Clutch, Joanna sunglasses and Tassel watch is on our Easter shopping list. Much sweeter than chocolate!
Planning an action packed 4 days in the great outdoors? Now's the time to invest in a bike from Bicycle Express. Hit the road in style with one of their recreational bikes, the 2019 Trek Marlin 4.
Lastly, add SE Waite and Son to your Easter gifting trail. SE Waite and Son sells furniture, giftware, kitchenware and even has a hardware and garden section. Going camping over Easter? You can't go past their Toasty – Marshmallows Skewers. After all, marshmallows are the perfect alternative to chocolate.
Happy shopping and happy Easter, every bunny!