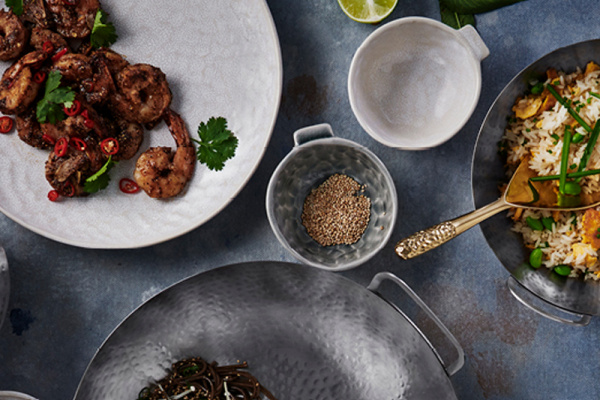 As the name might suggest, Salt & Pepper Vietnamese Kitchen is a Vietnamese restaurant with food 'made pho the soul'.
Established in 2018, owners and husband and wife team Quang and Tammy – formerly from Thanh Thanh – bring their knack for delicious Vietnamese food to the masses once again, this time to the Eastern suburbs, making it a great addition to The Parade.
This modest restaurant may be on the small-ish side (with plenty of room between tables) but it's big in heart and soul.
"It's very cosy and small but we have tried to make the most of the space. It's a nice and warm atmosphere for the winter months," Tammy says.
"With plenty of big serves and friendly smiles," she adds.
And let's not forget the big – and bold – flavours. Expect fresh and authentic Vietnamese cuisine like Spicy Beef Pho, Crispy Fried Pork and Lemon Grass Noodle Bowls. Plus all the Vietnamese star players like Cold Rolls, Banh Mi, Laksa and various Pho combos. And they cater to all different dietary requirements (GF, vegan and vegetarian).
"We do have a big variety which caters to all types of foodies, but it seems to be the Salt and Pepper Squid, Salt and Pepper Eggplant and Laksa which are the crowd favourites," Tammy says.
Word of advice - don't leave Salt & Pepper Vietnamese Kitchen without trying the Salt and Pepper Eggplant. You have been warned!