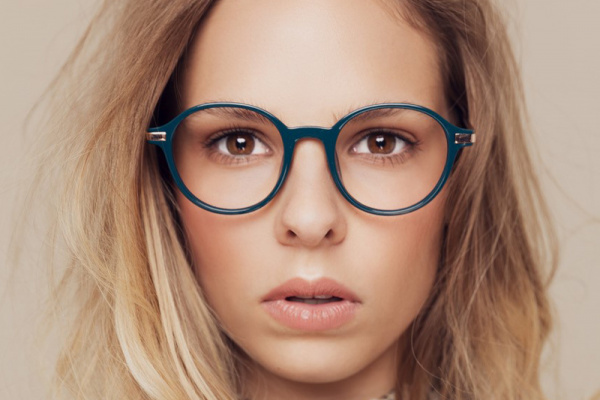 For milk, you head to the supermarket. For a drink, it's your local watering hole. For chic accessories and reading glasses, head to Captivated Soul. We chat to owner Violetta about her family owned company offering fashion forward accessories…
Tell us about Captivated Soul?
We are lifestyle wholesaler with a shop front on The Parade Norwood, offering not just our own Captivated Soul brand but also other quality and well-known labels. On trend. Stylish. Unique. We are an Australian family owned company offering stunning, quality fashion accessories including funky reading glasses, sunglasses, clutches, handbags, wallets, jewellery, and scarves. Every item in every range is hand selected or designed by Sebastian and Violetta. Our vision is simple: to provide women of all ages with quality products that are classic and modern, yet fun and vibrant.
Where does the name Captivated Soul come from?
When we began, we were originally called 'Captivated Eyewear'. Every person is unique, with their own flair. We love to travel the world for business and pleasure and we have always been captivated by the individual cultures and styles but also the people. We live in a time that it's a gift to be able to stop for a moment, and experience, embrace and allow ourselves to be fascinated with another person's soul, in real life. We wanted to attract and hold the attention and interest of anyone who wears our brand. So, 'Captivated Soul' evolved.
And you opened recently on The Parade. Tell us about the shop.
Yes! We have travelled all around the world to bring into Australia the best and most unique whilst still affordable accessories for women. Originally a wholesaler, we were inspired to open up our own shop front, a home with heart for our little business. It's been such a journey, a personal dream of Violetta's ever since she migrated from Poland in the early 80's. We love to interact directly with our customers and get to know them. Everyone has a story and we love a good chat. So much more fun than just an online click and send service. We are also proud to stock amazing products from, Salus Body, DOYI Design, L&M Home, Earth Gratings Cards, Apsley & Co, Mews Collective, ORTC clothing, Solid State, Stella Vänskä Jewellery, Wednesday Lulu and more.
How do you differ from other fashion / accessory stores?
We are different in that we are 100% family owned and operated. We don't have staff who buy and sell for us, we do it all ourselves and select designs, styles, colours – everything, ourselves. Our accessories are on trend, super stylish but have an edge to them that chains simply won't have.
What is your best seller?
Definitely our reading glasses. They are so stylish and funky, classic but colourful frames that just ooze personality. Our customers always come back for at least another few pairs to go with any mood or any outfit so we are constantly designing new styles. We have just launched a line of sunglasses which are just as unique, in a range of different styles and finishes and colours to suit any face shape, season, look and personality.
Our bags and clutches are also so versatile, they make the perfect gift for that special woman in your life or for yourself, come in a see them! We promise you will love them!
And you design some of the pieces?
Yes! It's so much fun to do. We love seeing what Europe, Asia and America are doing but also what Australia likes and so we are constantly researching, reviewing, creating, selecting, designing awesome pieces like reading glasses, sunglasses, handbags and clutch bags.
Tell us your five key wardrobe pieces from Captivated Soul, things you find yourself wearing constantly?
Earrings, scarf, bag, glasses and jeans (we have these gorgeous jeans in stock that are reversible)!
Fashion accessory trends you are loving this winter?
Layers! Different lengths are so much fun, all the same colour or complimentary colours work really well too. You can dress any one of our outfits up or down with a pair of boots, nice hair, some lippy, a chic pair of earrings and you will always look the part. This winter weather, although not our favourite, can be really fun. It's so cold out but so warm in that layers, just work. But they need to be done well, so let us give you a hand.
What is Captivated Soul working on now?
We are working on a new collection of reading glasses, which will deliver blue light protection. Something that will truly deliver 'fashion meets function'. The blue light filter in the lens helps protect us from the blue light emitted from screens that we are surrounded by all day from smart phones, tablets and computers. Reducing this can help to reduce eye-strain, headaches and improve sleep quality as blue light can reduce our ability to produce melatonin.
Who is Captivated Soul pieces designed for?
Our pieces are absolutely unique, sophisticated, confident, stylish and will suit any woman who wants to embrace and own her individuality.