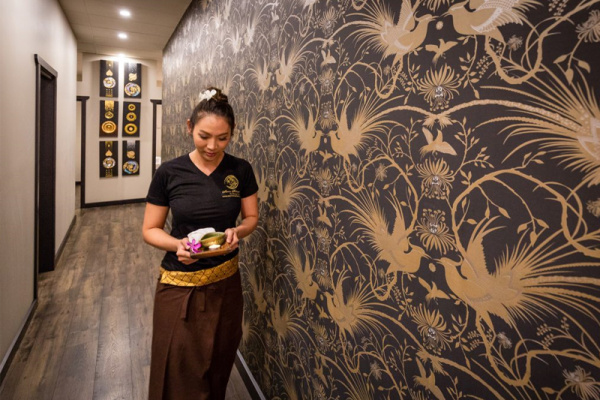 Create something you wish existed – which is exactly what Marine Scientist turned day spa owner Princy Diaosurin did. After experiencing luxurious day spas throughout Thailand and Australia, it was time to open her own.
This is her story…
Princy was in Bangkok, Thailand working as a Sales Representative, when she graduated from a Bachelor Degree in Marine Science. It was only after she completed her degree, that she had an ambition to live and set up a business abroad, and so she moved to Sydney to study more, this time in Business Management.
During Princy's time travelling throughout Thailand and Australia, she had the privilege of experiencing luxurious destination spas from many 5 star hotels. Those experiences, couple with her desire to become a business owner, inspired her to open up a spa and after settling down in her partner's home town of Adelaide, that is exactly what she did.
In 2011, Princy opened up Siam Retreat Spa, which is now one of the leading Thai Spa and Massage Salons in Adelaide. She currently have three stores, one of which is located on the unique and lively precinct, The Parade. Princy really enjoys that the spa is surrounded by a mixture of businesses, including cafes and restaurants, hairdressers and clothing retailers.
From the moment you walk in to Siam Retreat Spa, the resort-style facilities, unmatched selection of treatments and the rigorously trained team of therapists will ensure that all of your worries and stresses immediately disappear.
Clients can indulge in the unique blend of essential oil treatments, traditional Thai herbal scrubs and the famous aromatherapy baths especially designed to relax and uplift your mind, body and spirit.
Siam Retreat Spa differs to other spas.
Princy's concept of bringing a luxury Thai Day Spa retreat to Adelaide, and having a Norwood location, it means people can get the best of a traditional Thai massage right in their backyard. Siam is one of the few South Australian spas that have spa baths and one of the biggest couple spa treatment rooms available with full Thai massage skills.
Want to win a 2x Hour Thai Massage voucher valued at $158?
Visit The Parade, Norwood for details and to enter the competition.
The competition will run from Thursday 27 September and close at 5pm on Thursday 3 October 2019.
Website: www.siamretreat.com.au/
Facebook: @siamretreatthaimassage
Instagram: @siamretreat