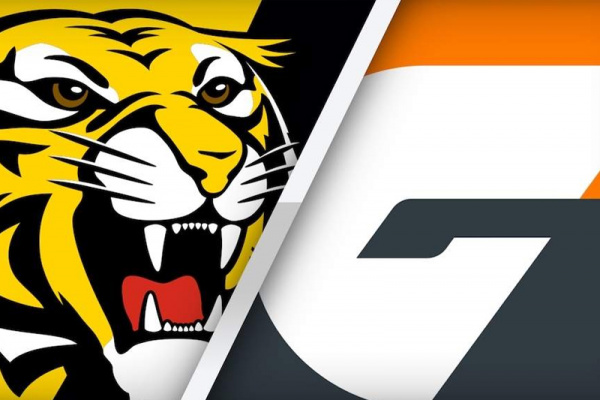 Attention all football fans! With the beloved AFL Grand Final looming this weekend (scheduled to be on Saturday September 28 with the traditional EST 2.30pm kick off or 2pm here in SA) now is the best time to get prepared for what you'll be doing come AFL Grand Final day. Of course if you are not in to the sport, then this article probably isn't for you (perhaps we can interest you in one of our other blog posts?) but if you are a certified 'footy' fan then there are a few fun options come Grand Final day, like:
1) Don your team colours (or pick a side if your team didn't make the cut)
2) Watch the finals live with family and friends – preferably at a local pub.
Or
3) Host a grand final party at home
Let's take a closer look at each option.
Option 1 - Don your team colours
It's time to back your team. Which means kitting yourself out head to toe in your chosen team's colours. Think beanie and scarf (hey September can still be cold!), guernsey, socks, face paint – you name it. For all your AFL team merch, visit The Parade's two big sporting giants Sportspower and Powerhouse Sports.
Powerhouse Sports
Rug up in authentic AFL merchandise to support you team – and as a bonus - because they are official AFL merchandise, your purchase goes back into supporting the great game. Whilst they may not have made the finals or the grand final, it doesn't mean you still can't wear the following which Powerhouse Sports supply;
Port AFL Beanie, POA
+
Port Traditional Bar Scarf, POA
Who knows, they might even be able to win the half time sprint!
Sportspower
No football final is complete without a footy you can have a kick of in the ad breaks! A Sherrin Softie is great for the kids to kick given its extra padding and for only $12.99 is a great pick-up.
Option 2 - Watch the finals at the pub
The Parade has a few watering hole options for your finals viewing. There's The Norwood Hotel, The Colonist Tavern, Stones Throw and The Bath Hotel. Gather your group (friends, family or both) and watch the game live and loud in one of the aforementioned pubs. Of course, no pub outing is complete without a pint of beer and a parma. Now all that's left to do is sit back, soak up the atmosphere and cheer - or jeer - at the big screen!
Option 3 - Host a Grand Final party
Host the AFL Grand Final party at your house and impress your friends and family with an experience they'll never forget. Think food, fun and frivolity. Feed and hydrate the fans from a few of The Parade's specialty shops.
Make your guests feel adequately hydrated with the best in boutique wines, beers, ciders and spirits from Parade Cellars. For restaurant quality meat (cue: steaks, burgers, sausages) there's Feast at the Parade – because let's face facts: every finals feast needs a barbecue. And with your barbecue you'll probably need fresh salads, so Metropolitan Fresh is your go to for the freshest produce. Finally, your party will need party staples – chips, dips, a cheese platter, bread and soft drinks… Norwood Foodland's wide range of products has you covered.
Prepping, cooking or barbecuing not your thing? Get your party catered from various eateries in the area. Wanting a carb fest? Try Pasta Chef. They have a delicious selection of pastas, salads and lasagna. Bonus – they make everything fresh, daily, and right here in South Australia!
Now of course there is always another option – watching the game live at The MCG in Melbourne. But nothing beats watching the Grand Final with family and friends at your local pub, or home, donned in your team's colours!

Image: AFL