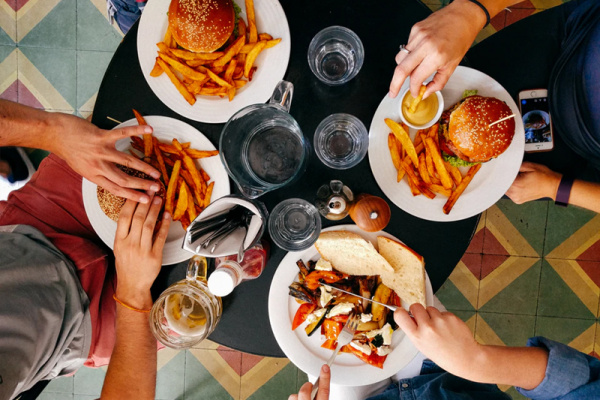 It's that time of the year again… The festive season is upon us and brings with it a bout of joy, an epic 'to do' list, and a whole lot of Christmas catch ups with friends and family.
Want to know a few foodie favourites for your next festive event? Look no further than the abundance of cafes and eateries situated on The Parade, all dishing out delicious food, wine and dessert.
Paul's Seafood on The Parade
Seafood and Christmas go hand in hand. So making your Christmas catch up at the iconic Paul's Seafood on the Parade is a no brainer. Paul has all the seafood – from atlantic salmon to lobster tails, and everything fishy in between. Not in to seafood? They also peddle plenty of non-seafood options such as schnitzels, steaks and salads, plus options for vegetarians and gluten-free diners. It's the right kind of Christmas vibe too – friendly, comfortable and a large space which is perfect for small or large groups.
Bravo Norwood
Bravo is your best bet for a Christmas catch up. Why? Because the menu is packed with plenty of picks, catering for anyone from the fussy grandma to the health conscious friend. There's herb bread, bruschettas, salads and vegetables, smoothie bowls, pizza, pasta, vegan options, breakfast options and much more. Want another reason? It's nestled right in the heart of The Parade - which means the place is surrounded by lots of shops, so fuelling up before a spot of Christmas shopping has never been easier - and tastier.
Grill'd Norwood
Grill'd Norwood – the best burger place to sink your teeth into – anytime! It's in a convenient location and quick service makes for a great catch up with family, friends or co-workers on your lunch break come the festive season.
With an extensive menu, featuring options such as the Beer Infused Brisket Burgers, the Beyond Burger (perfect for vegetarians) and the Summer Sunset Burger. Joy to the world alright.
Grill'd Norwood have also teamed up with their neighbour HOYTS Cinema, offering a burger and movie ticket deal for only $19.
Visit Grill'd Norwood here for more information.
Madame Wu's Noodle Bar
For a delicious range of Asian dishes, hit up Madame Wu's Noodle Bar. But don't be fooled by the name, the place offer more than noodles, including a delicious Pad Thai, Kway Teow, Red Curry Prawns and Coconut and Lime Chicken. With modern décor, generous serving sizes and a great location (near the cinemas), Madame Wu's is the perfect place for your Christmas catch up.