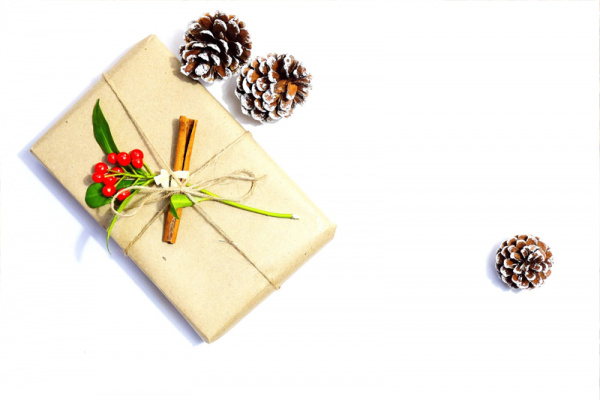 This Christmas, why not gift something a little bit different and go for environmentally conscious and sustainable gifts?
There's handmade gifts, biodegradable gifts, recycled gifts and even op shop finds.
Luckily there's a couple of new second hand stores - Elcies and Save the Children, we're looking at you - that have opened up on The Parade. Respectively, they offer some unique gifts for your loved ones (and bonus points for the sustainability factor as it reduces the demand around the world for new and unnecessary goods to be produced).
We've also uncovered some great and ethical Christmas gifts to give this festive season from Brick + Mortar – to ensure that this Christmas is your most ethical and environmentally friendly yet!
Brick + Mortar
Brick + Mortar is the perfect option for sustainable Christmas gifts. Why? Because they stock around 800 products by 80 local makers, including textiles, ceramics, homewares and accessories. Plus, their cards and wrapping paper are all printed on recycled paper.
Want more reasons? They keep a small kitchen with low wastage, which means they will happily give you some of their coffee grounds for your veggie patch. They also encourage you to use a reusable coffee cup like Keep Cup, Huskee Cup, Uppercup or Frank Green (all Australian brands they stock) or one of their locally handmade ceramic reusable cups for your daily brew.
Here are some of our picks…
Fleeci
Cute toy label Fleeci, by creative powerhouse Lisa Butler, has a strong focus on using recycled and eco-friendly materials.
Truce cosmetics
Truce Cosmetics is all natural, sustainable and perfect for your face.
Sweet Nola soaps
Sweet Nola is famous for artisan soaps, including shampoo bars. All the bars smell delicious, are made locally and are natural, cruelty free products that are gentle on the environment.
Butcher Byrd
Sasha Carroll is the brains behind Butcher Byrd, a locally made leather handbag company. All her leathers on the totes, backpacks, satchels and saddle-bags are vegetable tanned.
Elcies
Reduce clothing waste and give that pre loved jacket or work in jeans a second life by shopping at new kid on the recycling block – Elcies.
Elcies provides quality clothing, toys, home-wares, accessories, linen, handbags and other household items at super affordable prices, with proceeds from the sales of donated items going towards the Lutheran Community Care (LCC) programs and services. These services include support for refugees, foster care and homelessness accommodation to name a few.
Save The Children
Save money and lives when you shop at Save The Children op shop. Pick up an array of recycled fashion pieces, toys, books and even some vintage and modern day gems, and your purchases will help to create better lives for children in Australia and overseas. Merry Christmas!