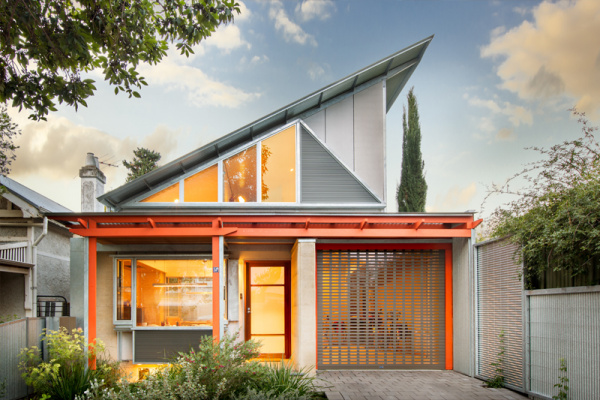 Few aspects of daily life in 2020 remain untouched by COVID-19. And whether you're working from home, holidaying at home or simply spending more nights in, this year has reinforced the importance of owning a house where you feel safe and comfortable. So we asked the financial and property experts on The Parade to give us their tips for existing and prospective homeowners.
Secure a better loan without leaving home
There's a lot of uncertainty around the ongoing impact of COVID-19, but Dom Cassisi is in no doubt about the best way to secure your finances. "Anyone with a loan should be having a discussion around what rate their existing bank can offer them, and get a comparison to the rest of the market."
As the Managing Director of Funding Options, Cassisi looks after every aspect of financing but his core business is residential home loans. "People are looking at areas they can potentially save," he says, "and lowering interest rates is the easiest way to do that."
Beginning with a recent loan statement showing the interest rate and loan amount, Cassisi and his team work to negotiate a better rate with lenders. They facilitate the entire process of refinancing from beginning to end, and in some cases have been able to save clients ten to fifteen thousand dollars a year on interest repayments.
And because they began moving to a paperless business model last year, Funding Options was perfectly prepared to deal with COVID-19. From verifying identification online to conducting zoom calls and using digital application forms that don't need to be printed out, they're able to conduct the entire process without any face to face meetings. "As a result, we've been able to get great outcomes for our clients without them leaving their homes."
What COVID-19 means for buyers and sellers
Years of dealing with interstate and overseas buyers meant that their neighbours on The Parade were similarly well poised to move to an online model. Bronte Manuel is the Director of Residential Sales at Toop & Toop and has had great results from buyers exploring properties using virtual tours and 3D floor plans. So much so that he'll continue to use these tools, even as easing of restrictions means he's once again able to host open inspections for up to ten people at a time.
And despite some of the media coverage, he insists that "in terms of selling property, from a pricing perspective there's been no change." Listings have been down since restrictions hit, but the median price of sales in April was up by 0.4% year on year across Adelaide and the agency sold one more property than the same month last year.
With the recent return of live auctions, Manuel says there are plenty of reasons to be optimistic. "I think we're pretty lucky in Adelaide because it's a nicely placed market. Right now properties are moving and there is no significant discounting taking place so it's a great time to sell."
Record low interest rates mean that plenty of first time homeowners are also choosing this moment to enter the property market. The first step for any prospective buyers is finding out their borrowing capacity, which Funding Options can do in a matter of hours. Then you just need to find the right property, and hope that you get on as well with your new neighbours as these two businesses working together on The Parade.