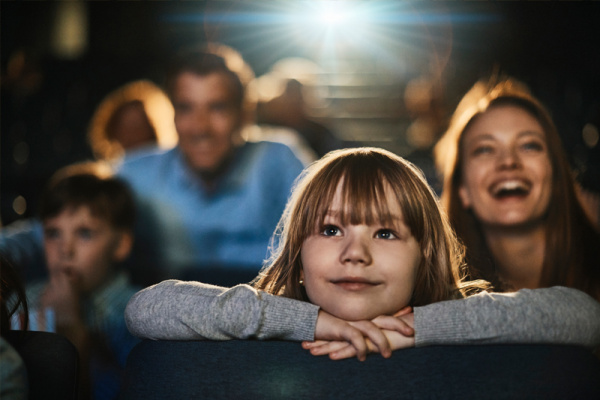 Nothing says school holidays like biting into a choc top, sinking down in a plush seat and settling in for a day at the movies. And HOYTS Norwood is celebrating with tickets starting from just $10. They've also introduced a raft of new measures to make sure screenings will never be overcrowded and the cinemas remain as safe as possible. Here's what to check out at the movies this school holidays.
New Releases
From the studio that created Despicable Me, SAMSAM is the story of a young superhero whose powers have yet to kick in and the unlikely friendship that helps him unlock them.
Red Shoes And The Seven Dwarfs is a madcap parody that combines classic fairy tale characters with a few entirely original twists as alternate versions of Snow White and the seven dwarfs seek true love and try to save the kingdom.
Returning Favourites
Plenty of films were just getting started before lockdown. Now's your chance to catch up if you missed them first time around.
The wild ride continues in Jumanji: The Next Level, an action comedy that reunites the original cast for a journey into the incredibly realistic world of Jumanji, and adds a few new faces to the mix. You can also snap your fingers along to the latest 3D animated adventure of The Addams Family, find Robert Downey Jr's take on the eccentric doctor who can talk to animals in Dolittle, and see the highly anticipated big screen return of Sonic the Hedgehog.
Classics
Parents might be as excited as the little ones by the return of the original Ghostbusters. The 1984 classic is back with bonus footage for a limited season. The Harry Potter films are also making a welcome return, or you can venture deep into the inner workings of a young girl's mind in Pixar's wildly inventive coming of age story Inside Out.
For The Parents
It's not just kids' movies that are back. Call the babysitter, book some seats in Hoyts Lux and enjoy a night out with winners from this year's Academy Awards like the WWI epic 1917, the high-velocity buddy film Ford V. Ferrari or the dark, twisted world of The Joker.
Or see next year's likely winners in some of the most acclaimed film releases of 2020. Elizabeth Moss' latest star turn comes in the tense, utterly modern sci-fi horror The Invisible Man. And Dev Patel breathes fresh life into a Dickens classic as he plays the wide eyed protagonist in the colour-blind adaptation of The Personal History of David Copperfield.
And if you spend over $15, remember to keep your receipts and enter the Rediscover The Parade competition.