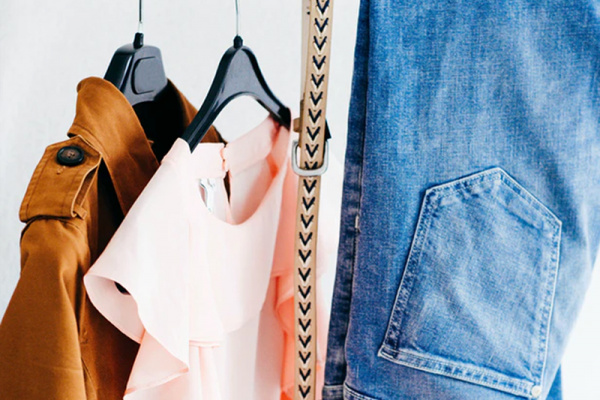 What would you do if you won $5,000 to spend on The Parade? Spend over $15 anywhere on The Parade, ask for a receipt and enter online and you could do exactly that. We check in with five local business owners to see what their dream day looks like.
Sue has been trading on The Parade for 30 years and in that time she's helped kit out more budding sports stars than she can count. But after hours you're likely to find her perusing the racks at a local boutique and having a chat with a fellow local business owner.
I'd start by visiting Trish at Aqua Boutique because she's got such a unique range and there's always an unexpected find waiting for me. I love shopping at Fashada Boutique as well because it's good value and they've got a great range, but most importantly they remember me and know exactly what I like. Then I'd pop into Shouz where I always find something really distinctive and stylish. And to finish up, I'd grab something to read from Dillons Bookshop - they've got a great range of books but if they don't have what I'm looking for, they'll order it in.
David takes pride in the fact that his beans are roasted here in SA and he stocks as many local products as possible at Grind @ Norwood, so it makes sense that he loves to support local when he's doing his own shopping. And many of his neighbours do the same, popping by for a coffee and a chat each morning.
The Parade is a unique strip, there's nothing like it anywhere and that's because of people like Graham at Burlingtons. He's a lovely guy, and he stocks some great sports jackets. I also buy a lot from Flowers On Parade and they do a fantastic job for every occasion. European Cafe has been around for nearly 40 years and the food is still fantastic, I have a great experience every time I eat there. Then if I've been on my feet all day, nothing makes me feel as good as a remedial massage from Body Bliss – the staff there ask what you need and really listen.
Madeleine Dicerbo, Zohair
Though she works at one of the newest arrivals in the area, Madeleine lives locally and has been getting her fix of shopping and relaxation on The Parade for years. Now the rest of the salon staff are also finding out what makes their new home so special.
I'd start off with a massage at Endota Spa. Their services are amazing and I always feel so relaxed when I come out, as if all my stress has just melted away. Then I'd visit Janesce for a facial using organic products grown in the Adelaide Hills. Feeling completely refreshed, my next stop would be Country Road to look at the jumpers – because of their simplicity it's easy to dress them up or down. And I'd end the day at 400 Gradi, where the delicious wood oven margarita pizzas take me back to Italy every time.
Whether you're in the mood for seasonal flavours like brown sugar bubble milk tea, sugar-free and vegan-friendly options or the decadent deluxe range, there's always something new to try at Gelatissimo. And when Adriana's not making them up fresh in store, she loves seeing what else is new on The Parade.
Even when I'm not making gelato, I love cooking and they have everything I need at Minimax as well as candles that make everything smell beautiful. I also love Bed Bath N' Table because they have such a diverse range, from little knick knacks to bedding and I always find something I like. Next I'd visit Empress Homewares & Gifts – it's where I got my dining table and the owners are absolutely lovely. And I'd finish up at Essential Chinese Massage, which is where I'll go if I've had a stressful week and they always look after me so well.
And if you spend over $15, remember to keep your receipts and enter the Rediscover The Parade competition.