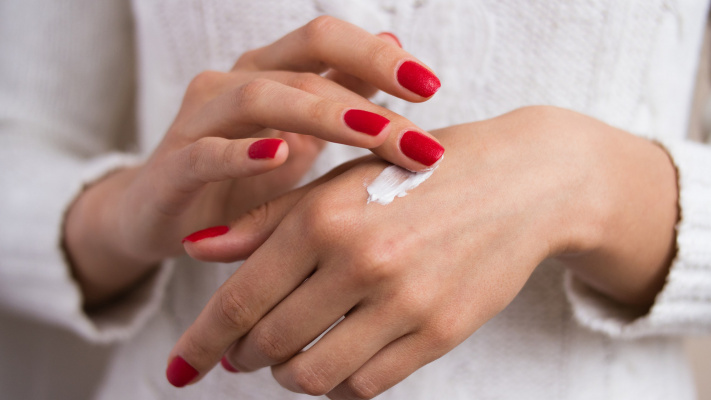 No part of your body gets more of a workout than your hands. Fortunately looking after them is easy with the perfect hand cream for every situation.
Because they're constantly in use, almost always exposed and have very thin skin, our hands are one of the first places to display signs of ageing. And that's before you add in regular handwashing and sanitising that can result in dry, cracked hands.
Fortunately you don't need to stop sanitising to keep your hands supple; simply make sure you're moisturising afterwards to replenish the natural oils that keep skin soft and hydrated. As well as preventing moisture loss, the right hand cream can soothe and protect skin to leave you feeling better than ever. Here are a few ways to show your hands some TLC so they look and smell good.
For sun protection
Therapy Kitchen 75ml Lemongrass, Lime & Bergamot Hand Cream - Minimax
With an SPF15 rating, this hand cream protects your fragile skin from harmful UV rays while the zesty aroma of the three core ingredients ensures you won't smell like sunscreen. Healing kawakawa oil is paired with rich avocado and coconut oils that soothe and moisturise while the peppery leaves of the kawakawa plant (an important ingredient in Māori traditional medicine) will help keep you alert all day long.
For the office
Savon de Marseille White Tea Hand Creme - Outdoors On Parade
Enriched with shea butter, olive oil and Vitamin E to really nurture your hands, this hand cream is very quickly absorbed. Because it's light and non-greasy, it's perfect to keep on your desk if you're using your hands a lot and the gentle fragrance of white tea and citrus won't overpower anything else you're wearing. The reusable thick glass pump pack makes it easy to apply regularly, and means you can be eco-conscious and fashion conscious at the same time.
For Feeling Grounded
Skandinavisk Skog Hand Cream - A Trip To The Moon
This lightly scented moisturiser is designed to help you access the Danish concept of "hygge" and leave you feeling comfortable and contented. First, the soothing natural aromas of pine needles, fir cones and birch sap that will transport you to a Scandinavian forest. Then aloe vera, shea butter, almond, apricot and beeswax nurture and protect your skin. And finally, extract of birch bark is a natural antioxidant and anti-inflammatory that calms irritated skin, stimulates circulation, and helps your skin stay energised.
For protection you won't notice
CeraVe Reparative Hand Cream - Chemist Warehouse
Non-irritating and fragrance free, this hand cream is incredibly gentle on sensitive and very dry skin and provides deep moisturising that softens and smoothes rough hands. It helps to strengthen your skin's natural protection by replacing the ceramides that act as an inbuilt moisturiser and because it's water resistant, non-greasy and fast absorbing, once you've applied you'll be able to forget it's even there.
For a taste of spring
Jurlique Rose Hand Cream - National Pharmacies
This rich hand cream is luxurious but lightweight. Almond and safflower seed oils work to soothe and calm your skin but the highlight is the relaxing aroma that lingers long after it's been rubbed in. Jurlique's signature roses are grown on organic farm in the Adelaide Hills and harvested by hand, and they're joined by other natural ingredients including calendula, chamomile and echinacea to create an uplifting, floral scent of spring.