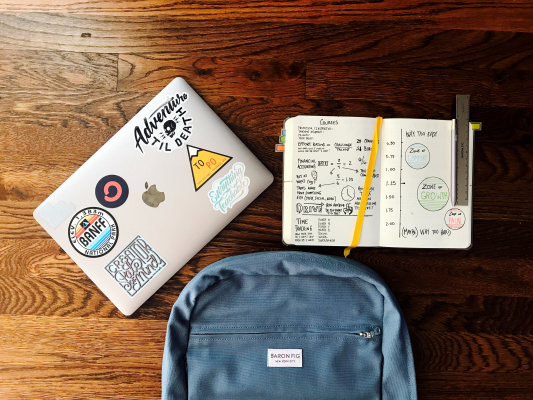 There's plenty to remember when getting ready for the new school year, but it doesn't need to be complicated. That's especially true on The Parade, where you can find everything you need for a bumper year within easy walking distance.
Shoes
No matter what school uniform your kid is wearing, they need good, sturdy shoes. And as one of only a few stores that carries the full range of Clarks shoes, Ward's Shoe Store is the best place to start. Not only do they stock every style, they also carry multiple widths to fit every foot size and shape. Ward's has been getting kids ready for school since 1909, and because the highly trained staff size each child's feet individually, you can be sure they'll get the best fit. Even better, the store is offering 20% of the entire range of back to school shoes.
Further Learning
Right next door to Ward's, Kidstuff has a huge range of toys, games and puzzles specifically designed to foster your child's development. Inspire your child with flash cards, educational games and workbooks to improve handwriting, spelling and arithmetic that will help them get the most out of class. And because it's important to feed their bodies as well as their minds, check out the range of colourful backpacks, drink bottles and easy to clean bento boxes with convenient compartments for snacks while you're there.
Stationery
Coles Norwood may be closing on 10 February to prepare for the exciting redevelopment of Norwood Mall, but first they've got to get everyone ready for a bumper year. The packed Back to School display has all your classroom needs in one place, from exercise books and contact covering to pens, pencils, rulers and post it notes. You'll also find craftier items like scissors, glue and coloured pens, along with plenty of items for outside the classroom like sunscreen, hand sanitiser and delicious lunchbox fillers.
Tech
The days when you only needed to bring a pen and paper to class are long gone, but fortunately Mac Centre Norwood has all of your tech needs covered. The highly knowledgeable staff can discuss the best laptop or tablet for your child, ensuring that it meets the system requirements set out by their school. And with educational discounts on the new MacBook and iPad models released late last year, it's the perfect time to look at a long term tech solution.