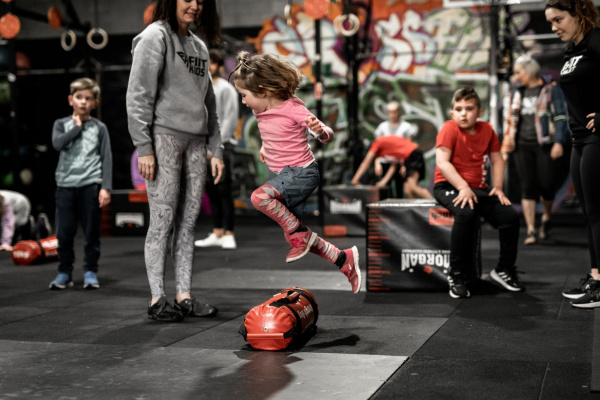 For Young Chefs
Scoffed Cooking School helps kids build their confidence in the kitchen with a range of classes suitable for budding masterchefs of all ages and during the school holidays they'll be running extra classes every weekday.
The daily 9:30 Food Chief Entree Class (ages 5+) serves as an introduction to basic cooking technique while the Masterclass (ages 8+) at 11:45 tackles more complex dishes including pork buns, gnocchi and vegemite scrolls made from scratch. The advanced Food Saucerer classes (ages 9+) take things even further, instructing young chefs on how to make fabulous Insta-friendly desserts that are guaranteed to impress.
For something extra special, book a class on one of the theme days. Baby Yoda pops and Chewbacca and Princess Leia cupcakes are on the menu for Star Wars day on Thursday April 15 while Harry Potter day on Thursday April 22 features a themed Celebration Cake and golden truffle snitches.
For Young Athletes
For the past 8 years, the specially designed strength and conditioning training programs at Fiit Kids have been helping kids and teenagers develop a lifelong love of fitness. Fully qualified instructors specialising in childrens' fitness lead group classes inspired by calisthenics, gymnastics and functional movement.
The co-ed sessions are both fun and inclusive, and can accommodate kids and teenagers of all fitness levels. As well as instruction on the correct techniques for a range of exercises, coaches provide information on fitness and nutrition that will set your kids up for a lifetime of healthy habits. The specialised childrens' equipment and tailored workouts are designed to improve agility, stamina, flexibility, strength and speed so that every little athlete can achieve their personal best.
Group classes for kids aged 5-11 are every Wednesday at 4 pm while the 4pm class on Thursdays is suitable for those aged 11+.