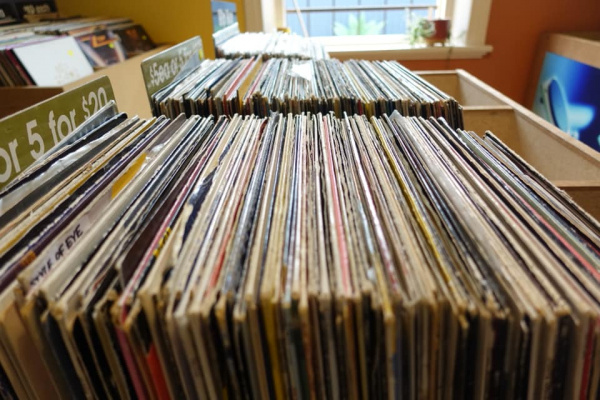 When Wolfie's Records opened just down the road from Big Star Records last year, it meant that two of Adelaide's longest running and best loved music stores were located within fifty metres of each other on Magill Road. Every week both stores put out hundreds of new releases and second hand LPs, EPs, CDs and DVDs, and that's ramped up when the annual tradition of Record Store Day turns the spotlight on rare and hard to find records this Saturday June 12.
154 Magill Rd, Norwood
Ask owner Wolfgang "Wolfie" Schiblhut and he'll tell you that every day is Record Store Day at Wolfie's Records, where the smell of newly pressed wax is joined by freshly ground coffee. The racks are filled with thousands of second hand LPs in every genre imaginable and on Record Store day he'll have some incredibly limited new vinyl on display as well. Among the highlights are coloured vinyl versions of classic records by The Beatles, Black Sabbath, KISS, AC/DC, Nirvana, Tool and The Stone Roses that you can't find anywhere else in Adelaide.
To sweeten the deal, Wolfie's is offering a free coffee to any customer who purchases a record on June 12, and if you need a way to listen to your purchases the store also stocks a range of turntables, amplifiers and speakers, and can service any existing equipment.
160 Magill Rd, Norwood
A legendary name in Adelaide music, Big Star once had a small empire of six stores spread across the city including the legendary Rundle Street basement that hosted gigs by hundreds of local and international bands. Nowadays only the Magill Store remains, and stepping inside this iconic temple of sound is like entering a time warp.
The walls are lined with posters from iconic gigs that tell the story of Adelaide's music scene over the past few decades and the only thing that changes is the new stock that goes out on the racks every day. That aesthetic means customers won't find themselves paying for overheads and fancy interior design; instead all the stock is well-priced and both rooms are filled with everything from free jazz and folk to classic rock, soul, blues, hip-hop and beyond.