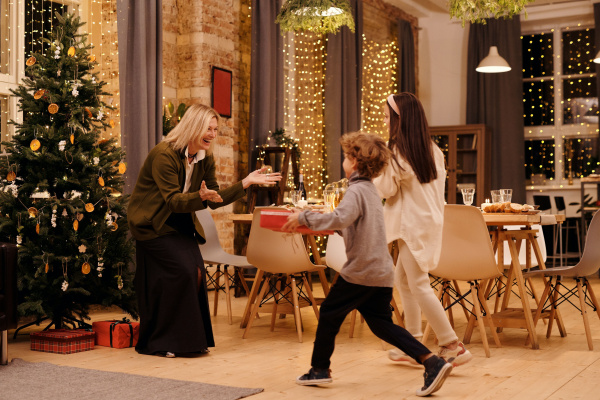 Warnings of postal delays and delivery disruptions mean this year more than ever it's important to get your Christmas shopping done ahead of time. It's also a great reason to support your local retailers - stroll along Magill Road and you'll find shop windows filled with hundreds of great gift ideas that you can wrap up straight away.
But Christmas has always been about more than just presents. It's a chance to spend time with loved ones, to celebrate time-honoured traditions and build exciting new ones. Here are a few ways to make the memories with your family extra special this Christmas.
Spice Up Your Christmas Tree
Every family has a different idea of the perfect Christmas tree, from over the top tinsel-covered dreams to carefully curated minimalist masterpieces. But they can all benefit from a few well-placed ornaments, which is where Chile Mojo comes in. The St Morris store may be famous for having Australia's largest hot sauce collection, but they also stock a range of glittering handcrafted Christmas baubles celebrating Mexican folk icons including Frida Kahlo, the Virgin of Guadelupe and colourful masked wrestlers that will add colour to every tree.
Up Your Christmas Cracker Game
Whether you're sitting down to lunch around a long table at home, in the park or heading to a restaurant, Christmas crackers are a classic part of festive family gatherings. But this year you can swap the groan-worthy jokes for something more memorable with elegant mirror foiled bonbons filled with decadent miniatures from Glasshouse Fragrance. You'll find them at Flourish in Stepney, alongside candles with seasonal scents including Gingerbread House and The Night Before Christmas.
Sing A New Tune
Mariah Carey's All I Want For Christmas Is You may be an iconic song choice at this time of year, but if you want to hear something else over lunch the best way is to give the gift of music. Big Star Records at 160 Magill Road has been soundtracking the lives of music lovers for over 30 years now with everything from re-issued classics to the latest releases. And because the racks of secondhand stock are replenished daily, your new Christmas soundtrack is just waiting to be discovered.
Give The Gift Of Self Care
Christmas is full of joyful moments, but hosting the entire family can also be exhausting and when it's over you deserve a chance to truly turn off and relax. The custom-made deluxe beauty suites at Cocoon Spa are part of the reason GQ named it one of the 5 best day spas in Australia, and The Couple's Haven and Couple's Retreat provide a touch of indulgence and an opportunity to bliss out and rejuvenate with your loved one.