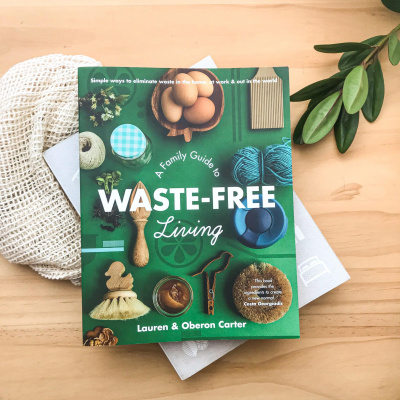 Ecolateral CEO Jamie Stott spent years working as a clinical counsellor but she was so busy caring for her patients that she neglected to look after herself. The result was serious burnout and two years spent in bed with chronic fatigue.
"As part of my healing journey," she recalls, "I had a fairly significant lifestyle change. I became vegan and developed an interest in being more sustainable and environmentally friendly."
Becoming part of a new community with shared goals, Stott realised there was an opportunity to educate and motivate others to make similar changes in their lives. "So I switched from helping people with their mental health to helping people do better for the planet and tread more lightly."
Stott took over the Waste Not Want Not store in Blackwood in 2018, and the following year she found out the owner of Magill Road's Ecolateral was stepping away from the business. Recognising the St Morris store's dedicated customer base and reputation was a real asset, Stott rebranded her entire business to Ecolateral and opened another branch in Brighton soon after.
Now, the Magill Road shop is the largest store selling sustainable living products in South Australia. It stocks roughly 4,500 different lines, from bulk refills of shampoo and conditioner to reusable coffee cups, composting bins and sustainable clothing, giftware, skincare and make up.
But Stott doesn't see it as just a shop; Ecolateral is a resource. It's why she runs a blog with handy tips for customers looking to reduce their footprint and recruits staff who are passionate about sustainability themselves.
"A big part of what I want to provide is education and inspiration," she says. "In order for us to exist we need to sell things, but I've lost count of the number of times I've told a customer not to buy something because they've got an appropriate alternative at home."
It's why you won't ever see Black Friday sales or events promoting hyper consumerism at Ecolateral. "We're about helping people to make genuine and sustainable changes in their life for the benefit of the planet. And if we're true to our vision, people respect that."
On March 1, South Australia continued its tradition of leading the charge for sustainability by enacting the first stage of a ban on single use plastics. Unsurprisingly, Stott was ahead of the curve and always carries a bamboo cutlery set and steel straws in her handbag. "Plastic straws have a lifetime of 5 to 20 minutes then they end up in landfill," she points out. "And even if you switch to a paper straw that's still a single use item. But I bought these stainless steel straws three years ago and they're going to outlast me. Then they're recyclable and can find a new life in something else after I'm finished with them."